Complete and streamlined arrangement
of your solar roof
Realise solar panels on your business premises with our expertise and independent advice. Together with us, you can determine the feasibility and find the best offer from more than 20 affiliated providers. This way, you can generate power from the sun without hassle.

A full service partnership

for your solar roof

Zoncoalitie has supported more than 500 projects. This is how we do it:

1. Business case per location
We compare different commercial structures for your real estate situation. This way, you can be sure you will get the most out of it.

2. Technical study
Our experts investigate all technical aspects so you are not confronted with surprises. We develop this into a programme of requirements.

3. Matching via our portal
The tender runs via our portal with affiliated providers, thus guaranteeing our independence.

4. Realisation and delivery
Strict project management ensures that deadlines are met and a certified and insured solar roof is delivered.

5. Asset management
After installation, better understand your solar roof(s) through ongoing analytics. Easily gain insight into the performance of your installation.
Benefit from
our expertise

Information in one place
With our portal, we offer all information about your property in one place. Thanks to a standardised way of working, we include lessons learned from the hundreds of projects we have already implemented in the development of your solar roof. As a result, you will never miss a detail.
Always independent
Select the party with the offer that best suits your needs. With more than 20 affiliated providers, you never pay too much. Compare price and quality, but also provider experience. This way, you will always make a well-informed decision.
Meticulous project management
Our approach saves you time and money. Together with us, you monitor the progress of your project in our portal. This way, you keep an overview and you always know what the next step is. Our experts are always ready to help you.
We connect you to
the most suitable providers
Clarity and competition lead to the best offer for your solar power installation.
In addition, you have complete freedom to suggest your own providers to participate in the quotation (tender) and matching process.
From
subsidy

to

realisation
We make large commercial and public roofs sustainable throughout the Netherlands.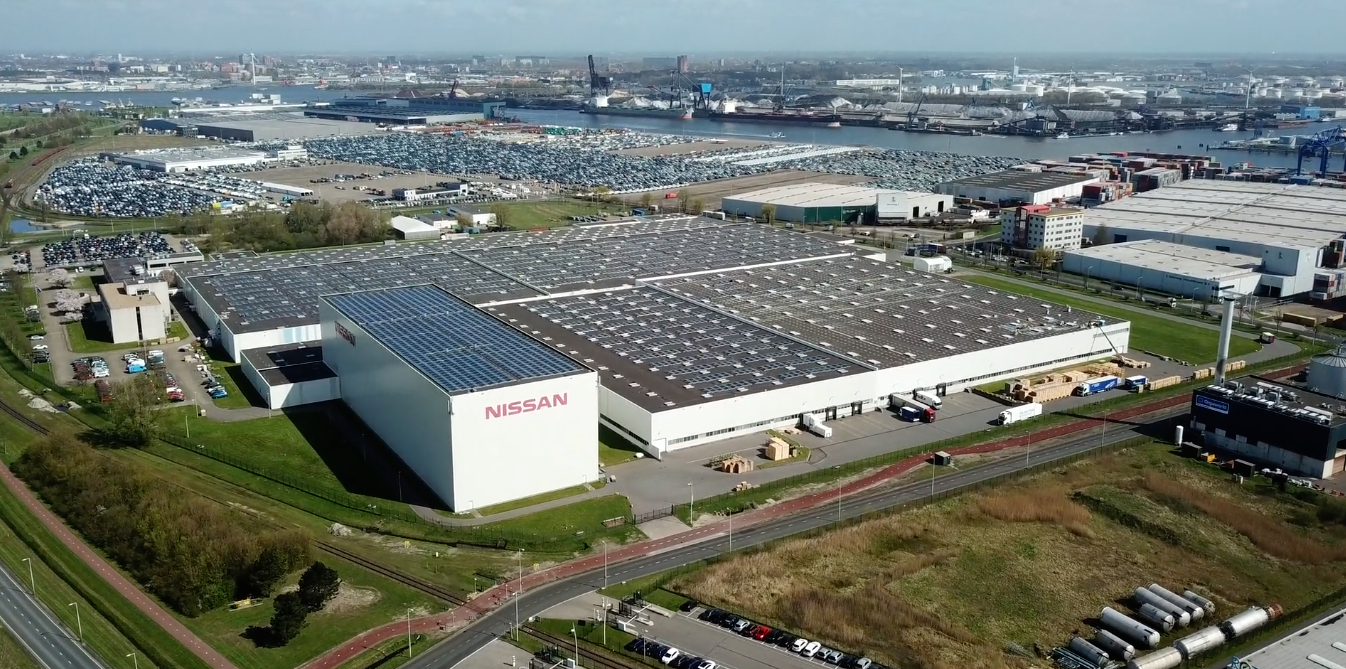 Reason and need
To date, the Nissan distribution centre roof is the largest solar roof in the Randstad. The property made its roof in the port of Amsterdam available to households that do not have a (suitable) roof for solar panels themselves.
Our support
Together with Nissan, Zoncoalitie looked at the possibilities and what was technically possible. We also looked at the best financial construction for producing solar energy.
8911 solar panels
3000 kWp of power output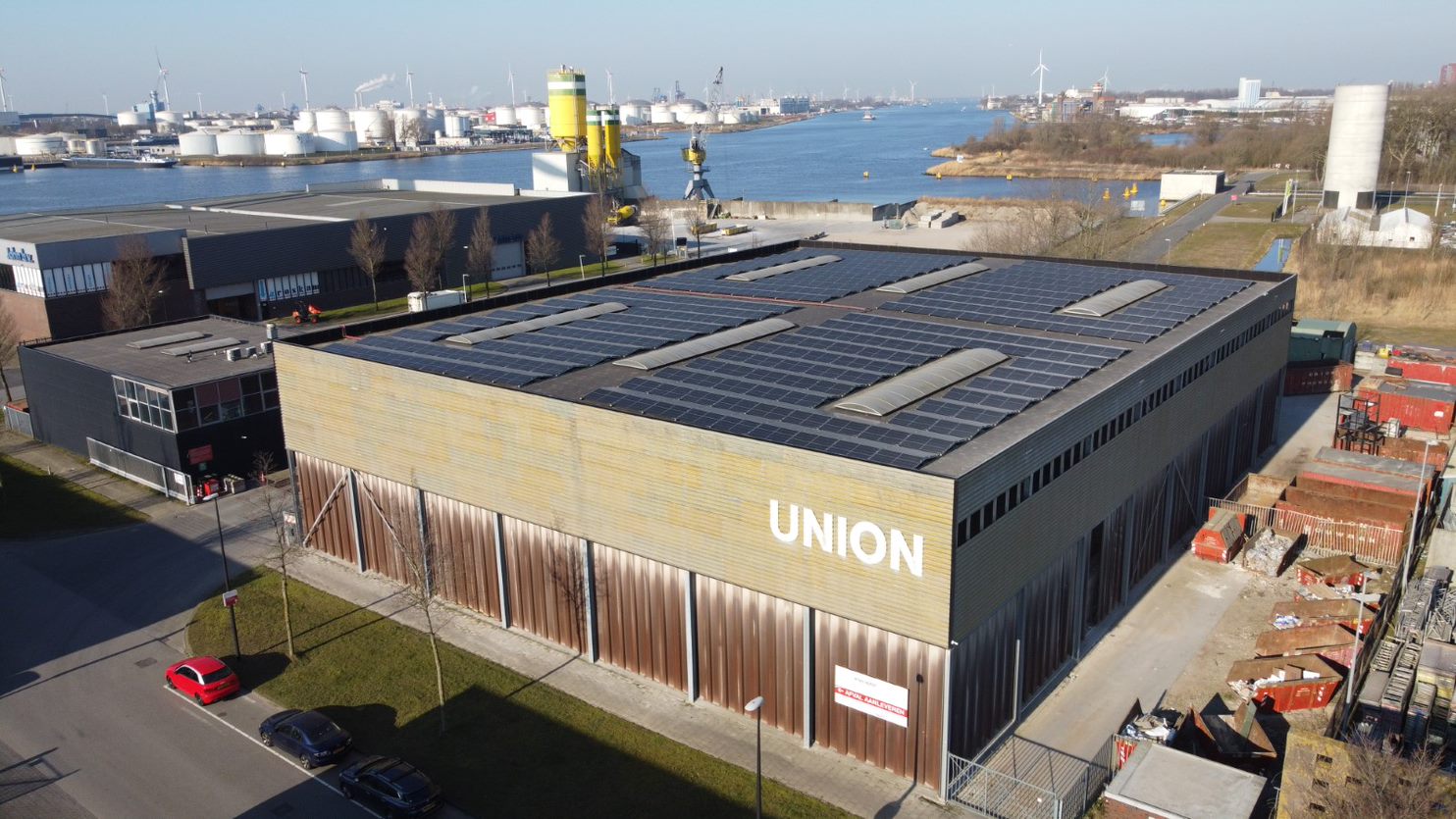 Background
Union Container Services is located on the CoDo site in Amsterdam North. Together with the municipality of Amsterdam, Zoncoalitie has rolled out an area-based approach. This means that entrepreneurs can have Zoncoalitie carry out project reporting at the municipality's expense. Union Container Services accepted this offer with both hands.
Our support and solution
From SDE application to realisation, Zoncoalitie was involved in the project from beginning to end. Besides the SDE subsidy, the Sustainability Fund was also used. During this process, Zoncoalitie supported in strengthening the roof. In this way, a high-quality system is easily achieved. The knowledge and experience of Zoncoalitie guarantees this.
624 solar panels
250 kWp of power output
Reason and need
Fire station Amstelveen was one of the seven properties where Zoncoalitie supported the Amsterdam-Amstelland fire brigade in making it more sustainable. Each station was equipped with an appropriate PV system.
Our support and solution
Zoncoalitie provided the subsidy application and technical feasibility studies for the various fire stations. We also advised the Amsterdam fire brigade on the possible financial constructions of producing solar energy. We then looked together at the requirements for the various PV installations and were able to make a targeted request to our members (providers of solar energy). Ultimately, we were able to successfully link Janszon to the Amsterdam fire department to realize the solar power project.
289 solar panels
116 kWp of power output
Property scan
How much can the roof of your commercial property yield?

Transform your roof into a solar roof

We arrange everything from subsidy to operational management

Rely on our expertise – already more than 30MWp generated

Overview during the entire process with the Zoncoalitie portal

70% of subsidies remain untouched - with us, it's all taken care of
Want to know how much return your roof can provide?